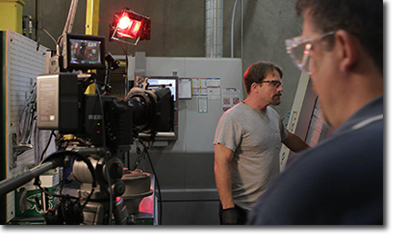 Over the span of nearly 30 years Justice Pictures has worked on hundreds of projects for multiple clients within many industries. This include heavy construction, manufacturing, apparel, advertising agencies, not-for-profits, Native American tribes, land developments, lumber and high-tech companies. We have always aimed to create unique and compelling videos for our clients – from writing a tailored script to creative editing. We know full well how to work within budgets and timelines. Here's what couple of our clients had to say about us.
VIDEO TYPES
Marketing
Sales
Training
Orientation
Meetings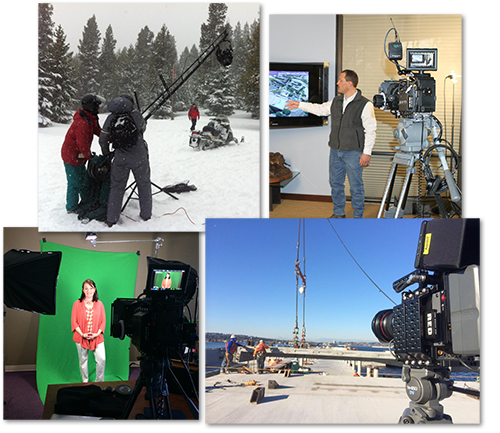 Justice Pictures currently shoots corporate projects with a RED Digital Cinema Camera (commonly used on feature films), giving our clients an edge. With the RED camera we also have the option to shooting in 4K, preserving the life of the source material. We edit in Adobe Premiere Pro with plug-ins and supporting programs such as After Effects, Photoshop and Adobe Audition.
Whatever the project – from taking pictures and creating a tight presentation, to the production of a lengthy training series for heavy industrial equipment, Justice Pictures is the company that gets the job done, on-time and on budget. To find out more about the projects we've done and to see client videos, feel free to explore more below and then call or email us to discuss your project. We look forward to hearing from you.