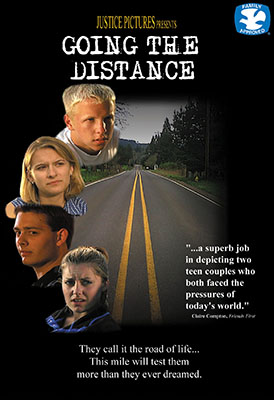 "GOING THE DISTANCE" (2000)
DESCRIPTION: It was the time of their lives. It was perfect. Phil (Chris Bresky) and his best friend Jason (Jacob Atillo) along with their band, Murphy's Law, were performing their first paying gig. And to top it off they met the two most beautiful girls, Nicole (Shelbi Wescott) and Kate (Stephanie Smith). It was their senior year and things couldn't get any better. New opportunities, unforseen challenges, and passionate relationships force them to make choices that will shape the rest of their lives. What unfolds will test their convictions, their faith… and ultimately their will to go the distance.
GENRE: Dramatic Feature (teen)     RUNNING TIME: 97 minutes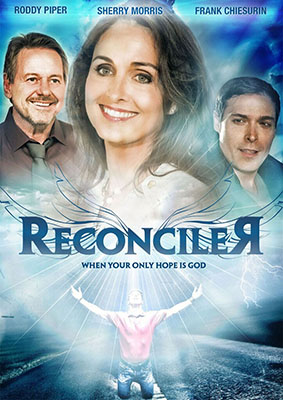 "THE RECONCILER" (2015)
DESCRIPTION: In this DOVE approved suspense film a man shrouded in mystery, known only as The Reconciler, gathers those who are estranged, angry, and distant from each other to see if they can reconcile before it's too late. The film stars Roddy Piper (his first film released since his passing), Sherry Morris (The Book of Ruth), and Frank Cheisurin.
GENRE: Dramatic Feature (suspense)  RUNNING TIME: 86 minutes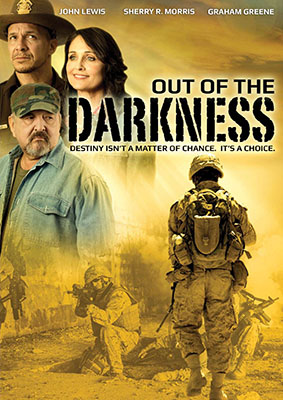 "OUT OF THE DARKNESS" (2016)
DESCRIPTION: After returning from war, a young man finds himself alienated from his family and disconnected from the faith he once knew. He must decide between following his destiny to be a leader of men, or turn his back on his faith forever.
GENRE: Dramatic Feature (suspense)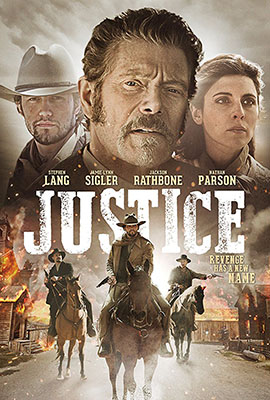 "JUSTICE" (2017)
DESCRIPTION: A U.S. Marshal seeking justice for his brother's murder defends a small town of God loving people from a corrupt Mayor and his henchmen who intend to revive the Civil War.
GENRE: Dramatic Feature (Western)
NOTE: Justice Pictures sold the movie rights to Chasing Butterflies Pictures. Shawn was kept on as one of the writers of the screenplay.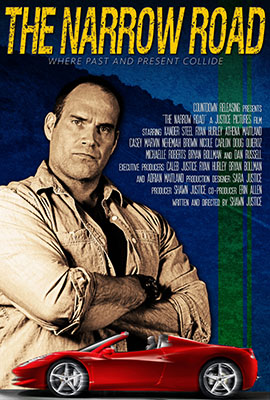 "THE NARROW ROAD" (2017)
DESCRIPTION: A faith-based action film surrounding a man's (Xander Steel) past with the Ukrainian Mafia, which collides with his newfound faith – the narrow road before him. Also stars; Athena Maitland, Ryan Hurley, Dan Russell, and Nehemiah Brown.
GENRE: Dramatic Feature (action)  RUNNING TIME: TBD