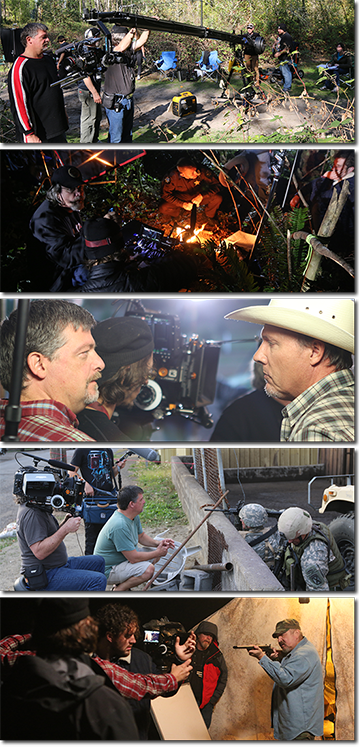 Shawn Justice established Justice Productions (aka Justice Pictures) in 1989 and continues to serve it's corporate and broadcast clients as well as develop original titles for sale in the business marketplace. Past project include videos for United Parcel Service, Kiewit, Columbia Sportswear and Adidas on the corporate side, and Hard Copy, The Outdoor Channel and The Food Network on the broadcast side.
Shawn began producing feature films focusing on the family and faith market in 1999. It's first film, "Going The Distance" got the ball rolling and the company has since followed up with "The Reconciler" and "Out of the Darkness." The company is currently in post-production on both "The Narrow Road" and "A Murder of Innocence" and looks to shoot "Ava's Christmas" in early 2018. Shawn also sold the rights to a faith-based western, "Justice" which was shot in New Mexico in March 2016 and will be in theaters September 2017.

Lots going on at Justice Pictures so be sure to check back regularly as we're overhauling the site this summer. Thank you.