Our NEW ticketed screening program currently features A MURDER OF INNOCENCE. Find SCREENINGS to attend below in our Screening Events Calendar, or find out more on how YOU can join our Screening Partner Program by clicking the button to the right. Host our films in local theaters BENEFITING you, or your favorite organization.
_________________SCREENING EVENTS CALENDAR_________________
May 16, 2019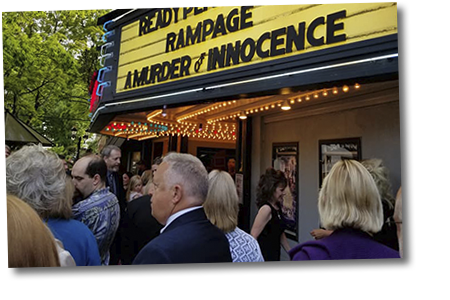 Come see a special event screening of this life-changing award winning film at the Liberty Theater in Camas, WA. Don't miss this special screening! TICKETS APPEAR 'OUT OF STOCK' ON OUR SITE AS THEY ARE PURCHASED DIRECTLY ON THE THEATER'S SITE: http://www.camasliberty.com/movie/287188/A-Murder-of-Innocence-Trailer-and-Info **Group ticket discounts available for 20 or more - email screenings@justicepictures.com to inquire** Event Date: 5/16/19   Event Time: 7:30 p.m   Location: Liberty Theater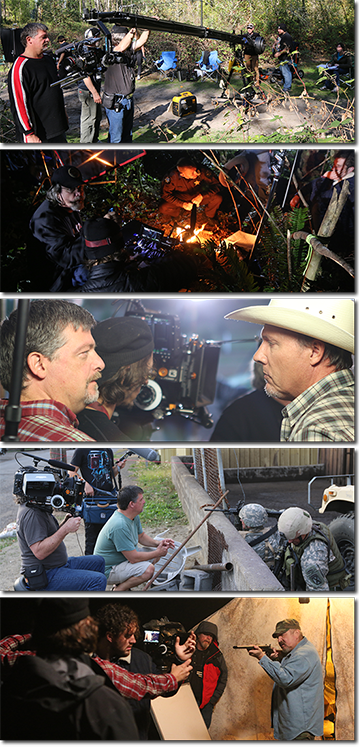 ABOUT JUSTICE PICTURES:
Shawn Justice established Justice Productions in 1989 and continues to serve its corporate and broadcast clients as well as develop original titles for sale in the business marketplace. Past project include videos for United Parcel Service, Kiewit, Columbia Sportswear and Adidas on the corporate side, and Hard Copy, The Outdoor Channel and The Food Network on the broadcast side.
Shawn began producing feature films as Justice Pictures in 1999, focusing on the family and faith market. Its first film, GOING THE DISTANCE got the ball rolling and the company has since followed up with THE RECONCILER, OUT OF THE DARKNESS and A MURDER OF INNOCENCE. Shawn also sold the rights to a faith-based western, JUSTICE which was shot in New Mexico in March 2016 and was in theaters September 2017.
The company is currently in post-production on THE NARROW ROAD. It plans to shoot AVA'S CHRISTMAS in early 2019.  Justice Pictures is actively looking for sub-distribution and ministry partners with all of our films.
Take a look around our site and see what we do. Of course there's lots going on at Justice Pictures so be sure to check back regularly. Thank you.